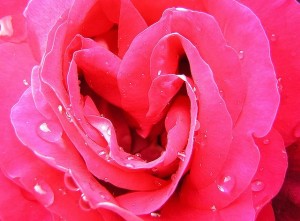 Our jaws would probably drop if we knew the numbers of the millions of flowers, we can guess heavily on the roses, trafficked within the past week.
Each blossom grown for a time such as this. Cut, shipped, handled and delivered. Imagine, in the past week, aware or unaware, a gardens touch was meeting you at every bend.
The color of the garden was brought profusely indoors, you cannot deny to notice. Within the array of bloom we cannot neglect the accents, that pull the garden into our everyday lives.
The ferns growing near the entry to your place or the Ivy that reaches across the garden bed and drifts out of site. The babysbreath that may compare greatly to Galanthus or snowdrops – which may be blooming in a secluded spot as you read this.
If we look outside we can also enjoy Karl Forester Reed grass who stands up well to the snow. Look up we might catch a wonderful show of the velvety slippers, buds, many of the Magnolias have donned in anticipation of spring.
We have a nature to bring nature in, it is only natural. As I see it, we seem to repeat the pattern every several months – bringing the garden in. Why not enjoy it?
I revel in watching a flower passby on the way to its purpose.