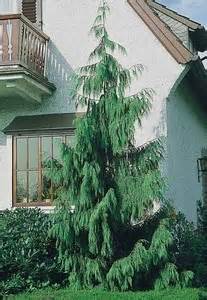 The first week of March can be a tough one – we are all hoping for spring – it seems so close you can taste it – yet the chill lingers in the air. As many of us have learned in life, precious moments go so fast, at the time we get so caught up, then just as we are settling in, they pass before our eyes. We are left wondering if we shall ever live such a moment again.
Life is as a garden, just as Spock mentioned, it may change in a blink and also carry the changes and character of many years upon its depths– the good and the bad. Planning leads the most productive life and garden though we cannot avoid the storms – which may leave our gardens and lives changed for seemingly ever.
Just as the acorn must brave the elements year after year – the struggle making it stronger, as one day it has become the 300 year old Burr Oak at the Metro Chuckery, which one must stand in awe of.
Do not fight the changes of life, or your garden, wrap your arms around the struggle, it is all art in living and you will never know who you have inspired along the way.
In tribute to longevity and peculiarity in the garden we have chosen the following Trees/plants for this week's color and interest.
Of course the White Pine – Pinus strobus should be mentioned since it is the number 1 wind block chosen for fast growth rate, giving enormous height and decent width. Though for the peculiar we have the Weeping White Pine – Pinus strobus pendula, this interesting "tree" can grow out to 20 feet. If you keep the upright trunk short it will run across the ground like a groundcover – very cool. One of my personal favorites for texture, winter interest and low maintenance is the Pinus strobus Blue Shag or a globe version which grows to about 3 feet by 3 feet.
In comparison to height of the White Pine is Picea abies or the Norway spruce which is a very common tall pendulous limbed stately evergreen, who also has a weeping brother – Picea abies Pendula.
Another absolute beauty, especially with snow dripping off of the limbs is Chamaecyparis nootkatensis pendula or the Alaskan weeping cedar, (not a true cedar), shown above. These trees are great for tight spaces as they grow taller than wide. They are beautiful in groupings though I think they are best viewed as a specimen planting.
On the other hand the Dwarf Alberta Spruce – Pica glauca Conica, is used a lot at garage corners and to flank the entryway to homes – I bet many are getting some gold tinge to the needles on certain sides of them with this cold and wind-chill – That is some garden interest/color we could do without.
LLAP!